Last year was something of a vintage year for new cameras, so could 2020 possibly match it? The latest camera rumors suggest there's a good chance it will, with a range of new models expected from Canon, Nikon, Sony, Fujifilm, Panasonic and Olympus.
If anything, the latest camera rumors suggest that 2020 is going to be an even more exciting year for photographers, because the mirrorless competition has never been fiercer. Now Canon, Nikon and Panasonic have fully entered the mirrorless fray, we'll start to see them build on their early offerings – which means more choice for everyone from enthusiasts to pros.
Not that the DSLR is going anywhere, for now – new models like the Nikon D780 and Canon 1DX Mark III show that there's an appetite for producing 'hybrid' models that add a mirrorless icing to the traditional DSLR cake.
So what are the biggest and best camera rumors we've seen so far this year? We've combined everything we know about traditional refresh rates for certain lines with some of the latest leaks to give you this regularly updated round-up of the latest rumors for each manufacturer.

Camera rumors 2020
Canon EOS R6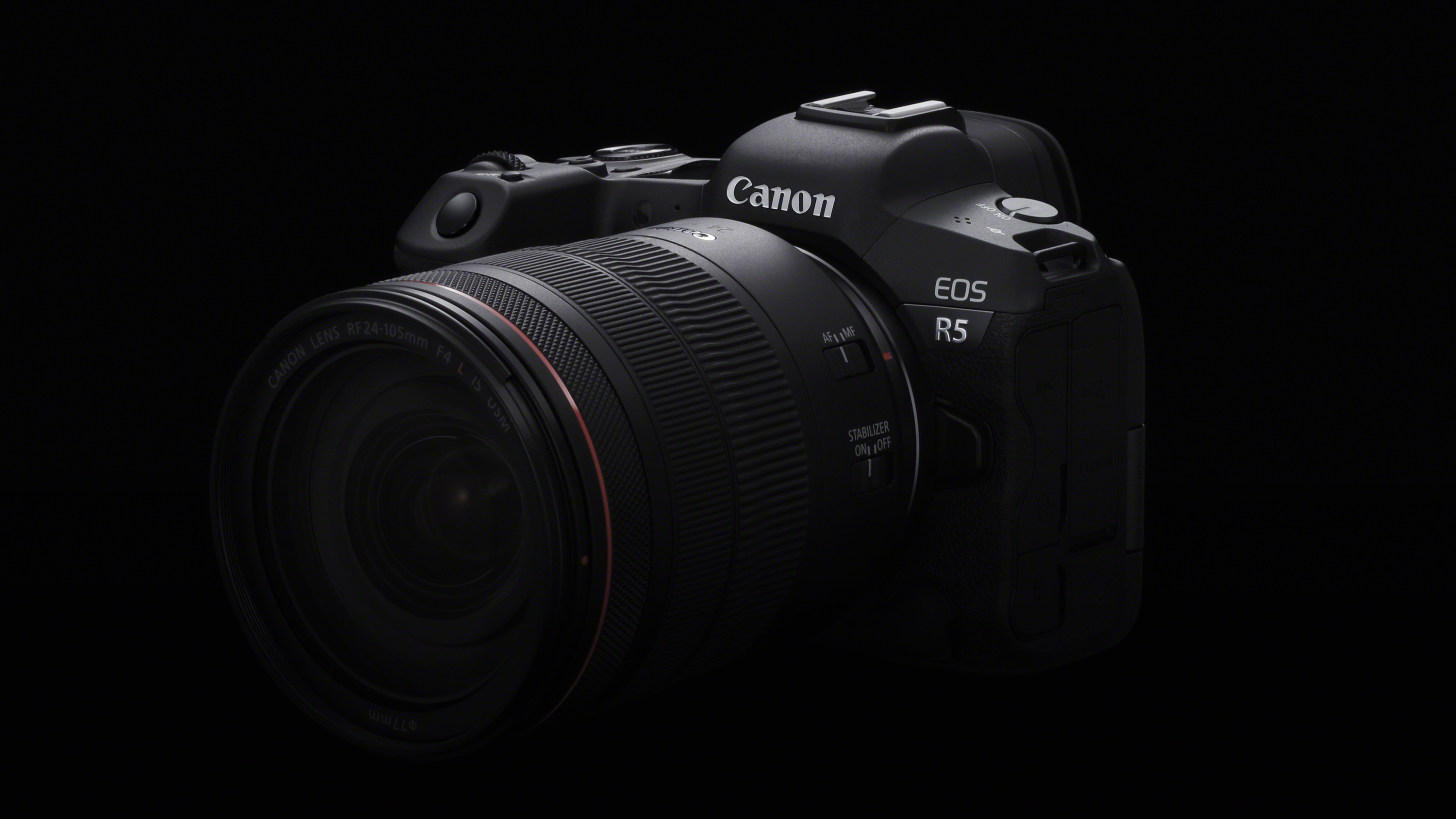 Now Canon has officially made a development announcement for the EOS R5, will we soon see a more enthusiast-friendly sibling called the EOS R6?
Predicted specs: 20MP full-frame sensor | RF Lens mount | 4K/60p video | 20fps burst speed | Dual Pixel CMOS AF | IBIS

Now that the Canon EOS R5 is official, it's time to turn our attention to the other full-frame model that's supposedly in Canon's pipeline – the EOS R6.
Where this second model will fit in Canon's mirrorless line-up isn't yet known, but the latest 'leak' gives a clearer indication that the R6 should be positioned as a more affordable, entry-level option. If true, this is further evidence that Canon will use its more established model numbering system for the R line – think R1, R5, R6, R7 – meaning we might not see Mark II models of the EOS R or RP.
Speculating on specs, Canon Rumors is confident that the R6 will ship in June – ahead of the R5 – equipped with a 20MP full-frame sensor, along with in-body image stabilization to match that of its superior sibling.
Similarly, the R6 will apparently offer the same 20fps continuous shooting speeds as the R5 using its electronic shutter (with 12fps possible with the mechanical shutter) – but video will be limited to 4K/60p, rather than the headline 8K offered by the flagship.
Beyond that, information about the R6 remains sparse. Canon Rumors believes there might be a new battery, which could be shared with the R5. It also seems likely that the R6 would use Canon's new Digic X processor, but we won't know anything for certain until the rumored May launch date rolls around.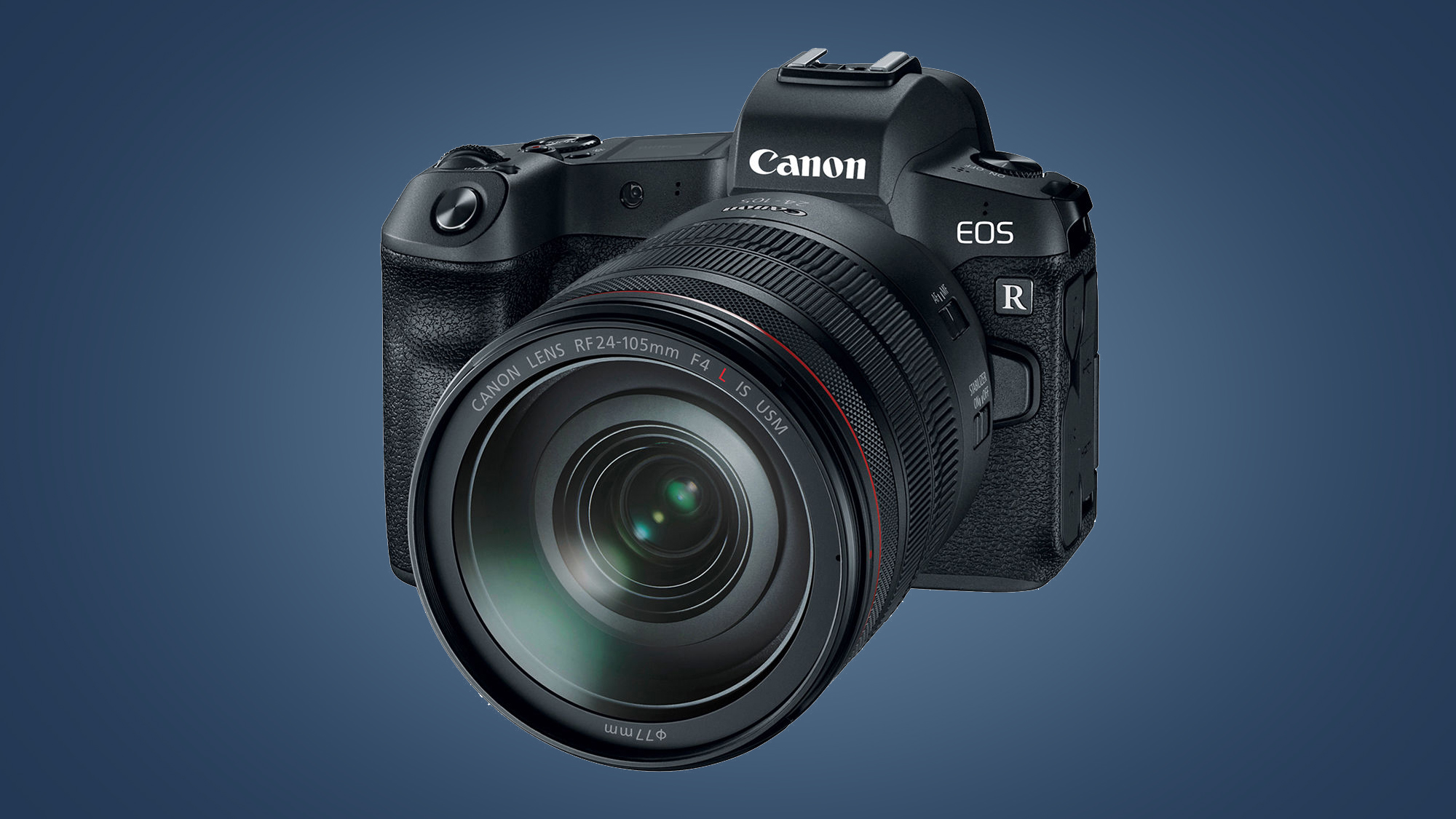 Canon EOS R Mark II
There could well be two new Canon EOS R cameras in 2020. Will we see an updated version of the original camera, aimed at enthusiasts and pros?
Predicted specs: 32MP full-frame sensor | RF Lens mount | Uncropped 4K video with Dual Pixel AF | CFExpress slot and SD slot | IBIS

According to the latest whispers from Canon Rumors, there will be two new EOS R bodies coming in 2020 – with the other new model being an upgrade to the more enthusiast-friendly EOS R, possibly called the Canon EOS R Mark II.
There haven't been any leaks of the EOS R Mark II yet, but the rumors so far suggest it'll have both in-body image stabilization (IBIS) and offer uncropped 4K video with Dual Pixel AF.
That's not the end of the rumored specs either, with Canon Rumors suggesting it'll include 12fps burst shooting (most likely without AF/AE locking) and the combination of a 32MP sensor with Canon's new Digic X processor.
Lastly, it could apparently also include a new CFExpress card slot, which will sit alongside a standard SD card slot. This would all make it much more pro-friendly compared to the original EOS R and EOS RP. We'll update this page as soon as we hear any more rumors or official news, because this could be a big one in the great full-frame mirrorless battle of 2020.

Canon EOS M50 Mark II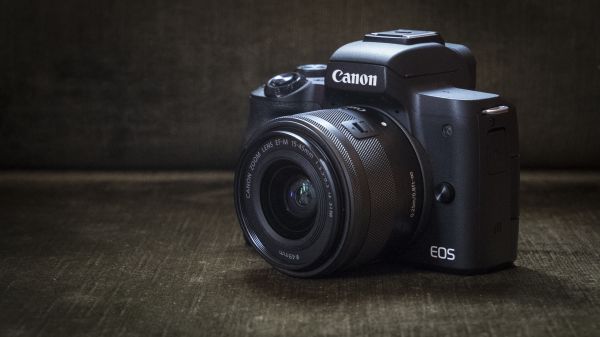 The EOS M50 is perhaps one of the most underestimated Canon mirrorless cameras. But will it get a refresh?
Predicted specs: 32.5MP APS-C sensor | Digic 8 image processor | 14fps burst speed | uncropped 4K video to 30p | Dual Pixel CMOS AF

The EOS M6 Mark II laid down the benchmark for Canon's future APS-C mirrorless cameras, with it's superb 32.5MP sensor, it's fast 14fps burst speed and uncropped 4K video capabilities thanks to the Digic 8 processor under the hood.
With that compact snapper now well-established on shelves, the rumor mill has begun speculating on a refresh for the EOS M50. While we're not expecting it any time soon, it's already been rumored to be a camera to bridge the gap between the current model and the M6 Mark II.
Canon Rumors reckons that the M50 Mark II will inherit the same sensor and image processor from the new M6 Mark II while retaining the same EVF and vari-angle LCD display of the current M50.
It should also be able to handle video better than the current model if there's any truth to the upgraded specs. Where the M50 can shoot 4K with a 1.6x crop at 24/25p, there's speculation that the Mark II might be able to capture uncropped 4K footage at a more respectable 30fps, with Full HD (1080p) shooting at 120fps.
However, we'll likely be waiting till the second half of 2020 to see if the M50 Mark II becomes official or not, but until then the current EOS M50 is definitely one of the best mirrorless cameras you can get today.

Canon EOS M5 II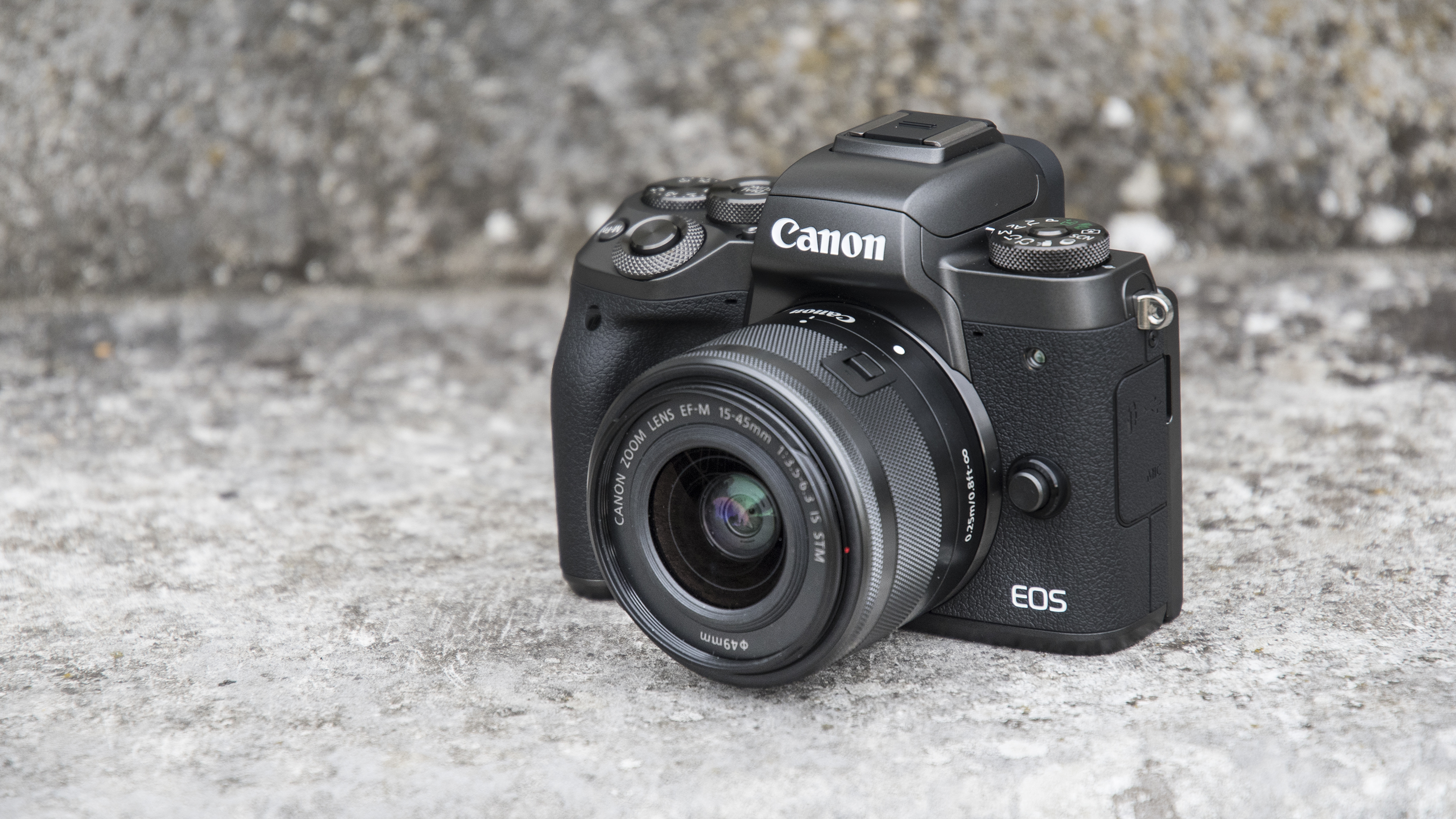 With the EOS M6 Mark II now with us, is there any call for a model with an integrated viewfinder to replace the EOS M5?
Predicted specs: New 24MP APS-C sensor | 4K video recording | DIGIC 8 image processors | 30fps Raw Burst shooting

While Canon's been focusing its attention on its new EOS R full-frame mirrorless camera, it doesn't seem the company's EOS M range is going anywhere.
A replacement for the EOS M6, the EOS M6 II, joined the EOS M stable quite recently. But does that means an EOS M5 II update to the EOS M5 won't see the light of day? After all, the EOS M5 was essentially an M6 with a built-in viewfinder – but a viewfinder is available for the EOS M6 II, so is there any need for another alternative?
If it does arrive, we expect its spec sheet to mirror that of the EOS M6 II in many areas. We expect an updated 32MP sensor that support 4K video recording, and we also expect this will record without a crop like the EOS M6 II manages.
One thing we really want to see is some new native glass to make the APS-C mirrorless system as a whole more appealing. This is one area Canon is lagging behind the likes of Fujifilm, Panasonic, Olympus and Sony.

Canon EOS 5D X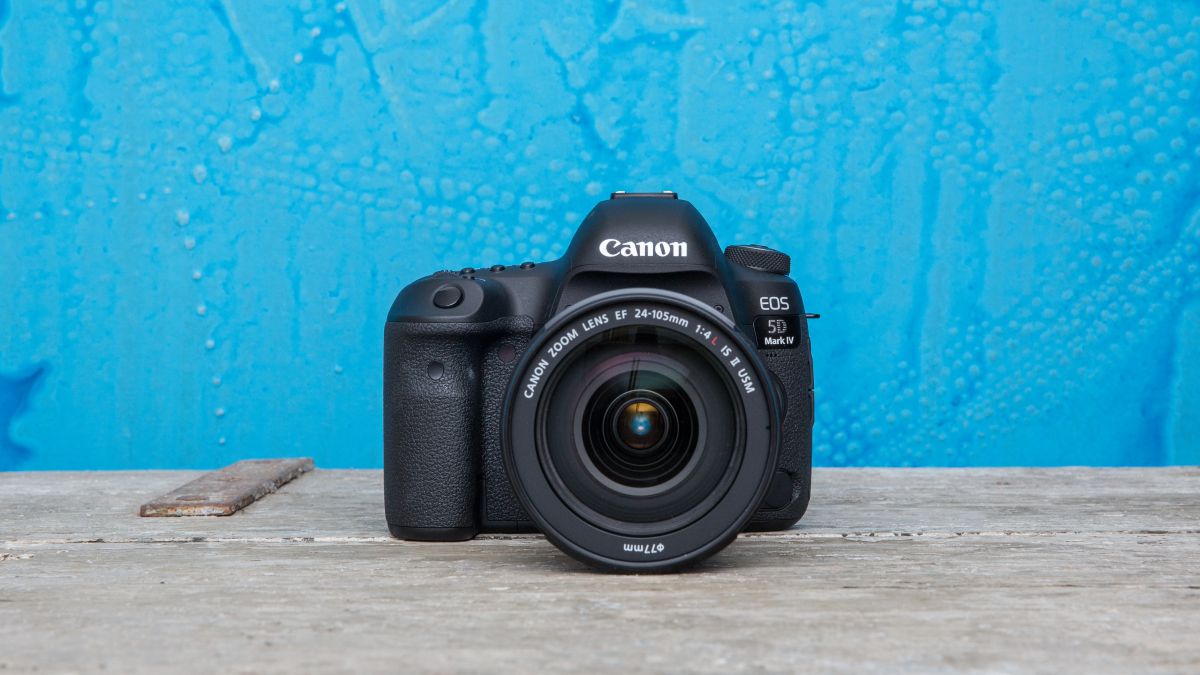 Could Canon launch a rival to Nikon's D850 and Sony's Alpha A7R IV?
Predicted specs: Full-frame 50MP sensor | 8fps burst shooting | Improved 4K video capture

When it was launched back in 2016, Canon's EOS 5D Mark IV was our favourite DSLR. A well-rounded camera, it was (and still is) an incredibly versatile photographic tool. However, 2017 saw Nikon release the mighty 45.4MP D850, before the 45.7MP Z7 last year, while Sony launched the 61MP Alpha A7R IV earlier this year.
All of these cameras offer more pixels while matching or bettering the performance of the EOS 5D Mark IV. So, unless you're a die-hard Canon user and heavily invested in the system, the EOS 5D Mark IV is hard to recommend over the other two.
Then consider that the 50MP Canon EOS 5DS was launched in 2015 and we reckon Canon might consolidate its two lines into a single, multi-purpose DSLR that offers a high pixel count and high performance to rival the D850 and Alpha A7R IV.
We're speculating here, but this new DSLR could potentially be called the EOS 5D X and feature a new and improved 50MP full-frame sensor that was used in the EOS 5DS, now with a much broader and improved ISO range, while burst shooting could hit 8fps.
We reckon video might also get a hike in performance – the 1.64x crop when shooting 4K on the EOS 5D Mark IV is a bit of a turn off to many videographers. To aid shooting both stills and video, maybe we might also see the inclusion of a vari-angle touchscreen display.

Canon EOS 7D Mark III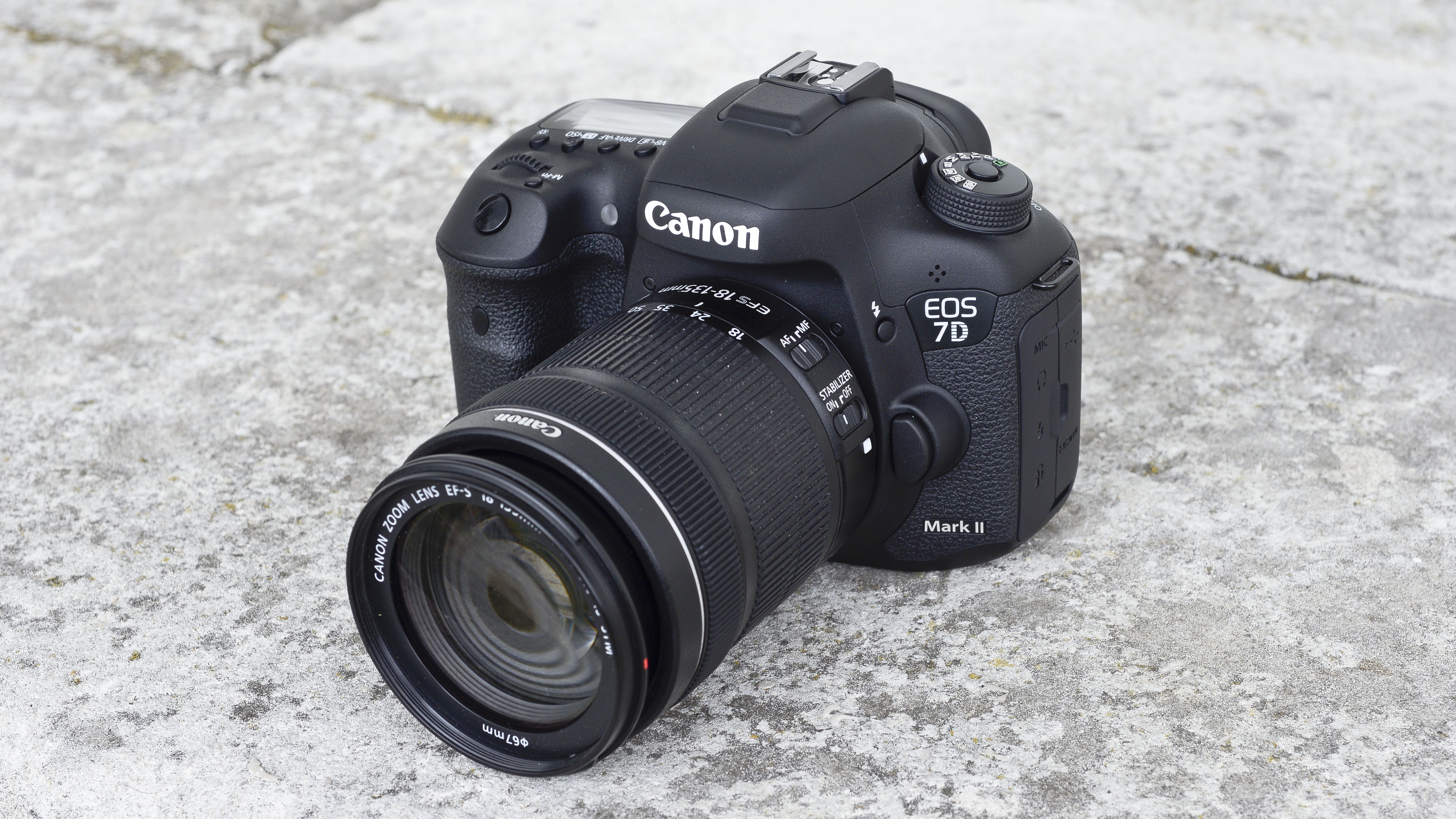 The EOS 7D Mark II was an excellent DSLR, but does the arrival of the EOS 90D scupper the chances of a third-generation EOS 7D Mark III model?
Predicted specs: 32.5MP sensor | Dual DIGIC 8 image processors | 11fps+ burst shooting

Announced back in 2014, the EOS 7D Mark II is one of the oldest, if not the oldest DSLR in the EOS line-up. Will we see an EOS 7D Mark III before the year is up?
With the EOS 90D unveiled just recently, it seems even less certain. But if it does arrive, it will likely get the same 32.5MP sensor. It should also inherit the DIGIC 8 image processor, which means it should at least match the 10/11fps burst shooting mode of the EOS 90D.
The Canon EOS 7D Mark III should also see the inclusion of touchscreen functionality on the rear vari-angle display to real take advantage of Canon's Dual Pixel CMOS AF system for Live View.
What about video? 4K recording to 30p is now becoming a standard part of many Canon cameras, so we will no doubt see this here too, although quite to what standard we don't know. Of course, it's possible that Canon will focus elsewhere and will kill off the EOS 7D line, as has been reported.

Nikon Z9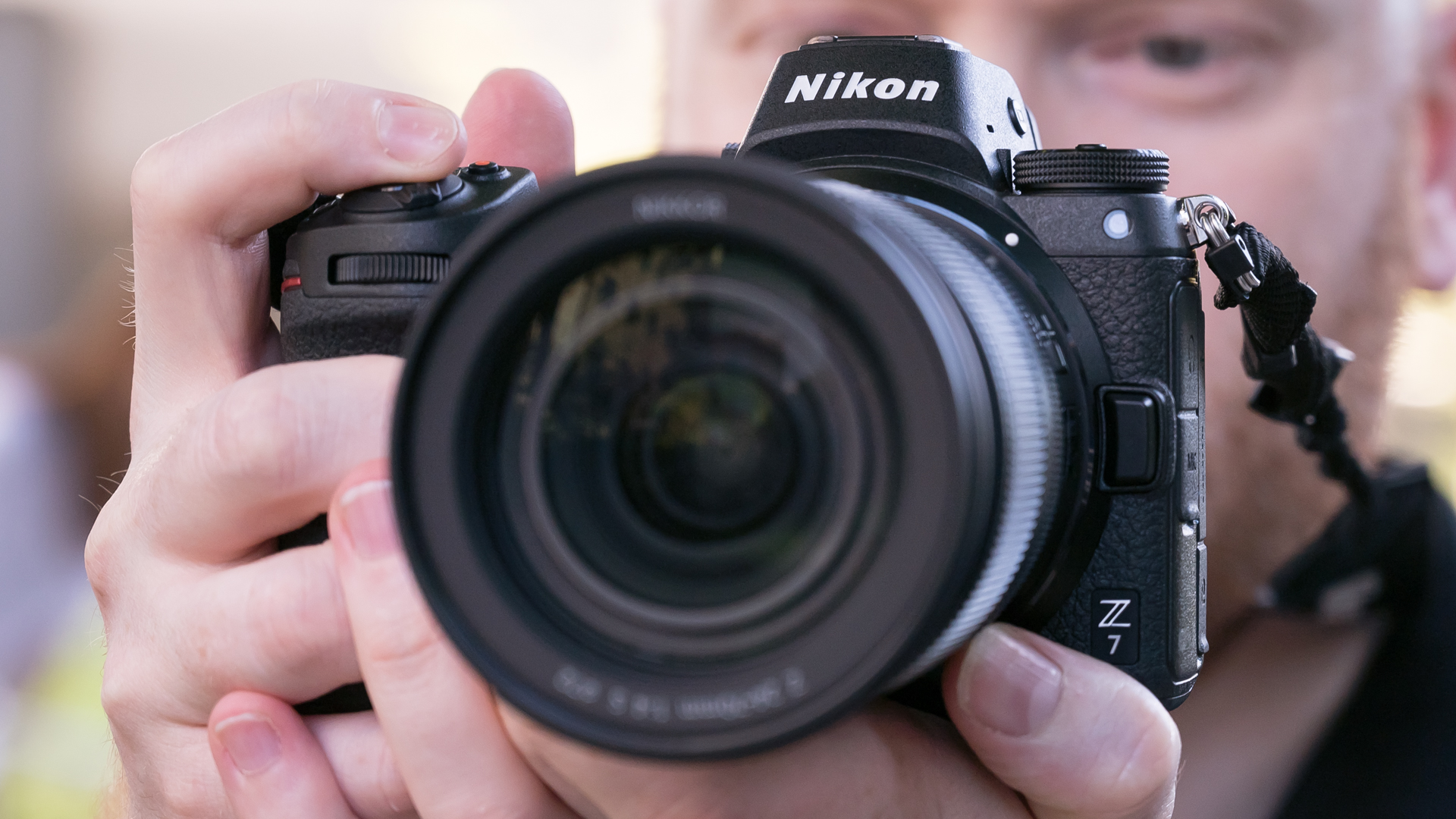 We think we could see at flagship Z9 full-frame mirrorless camera in 2020?
Predicted specs: 61MP sensor | Z mount | 6K video recording | 5.76 million-dot viewfinder | Twin card slots

The Nikon Z7 is one of our favourite cameras right now, for many reasons. Yet, much like Canon's EOS R, it's perhaps not quite the flagship full-frame mirrorless camera many were expecting.
If we look at Sony's A7R IV and A9 models, for example, and Panasonic's video-centric S1H, we can see it's not quite at the top of the tree for pixel count, video specs or burst shooting. And rumors of a more pro-end Z series model, possibly called the Z9 or Z8, have been steadily building as soon as the initial excitement of the Z6 and Z7 had died down a little.
But will it be a sports-focused camera with a more modest sensor resolution or a megapixel beast? Our money is on the latter for two reasons. First, releasing a camera with an autofocus system that's on a par with Sony's Real Time Tracking technology – ie, a camera totally at home shooting action – is going to take some work. Sony is, after all, on its fourth generation of mirrorless camera, while Nikon's Z system has only just celebrated its first birthday.
Some may suspect Nikon will have a suitable sports-focused mirrorless camera in time for the 2020 Olympic Games, but it's unlikely to have a native lens selection to match before then. Particularly because Nikon has confirmed it's working on a DSLR update to the D5.
Second, with the arrival of the A7R IV, we know a modern 61MP full-frame sensor exists. It's quite possible that such a model would use a variation of this sensor, given that we know Sony supplies sensors to countless other manufacturers for their own products.
We reckon a high-resolution Z9 camera would arrive with stronger video specs than the Z6 and Z7, potentially even matching the Panasonic S1H in being capable of shooting 6K footage, although this would also require beefier processing power and better heat dissipation among other things. We'd also love to see the same kind of 5.76 million-dot electronic viewfinder as we have inside the likes of the Panasonic S1 and S1R, as this is a noticeable step up on the (still very good) 3.69 million-dot finders Nikon fitted its Z6 and Z7.

New Nikon Z-series lenses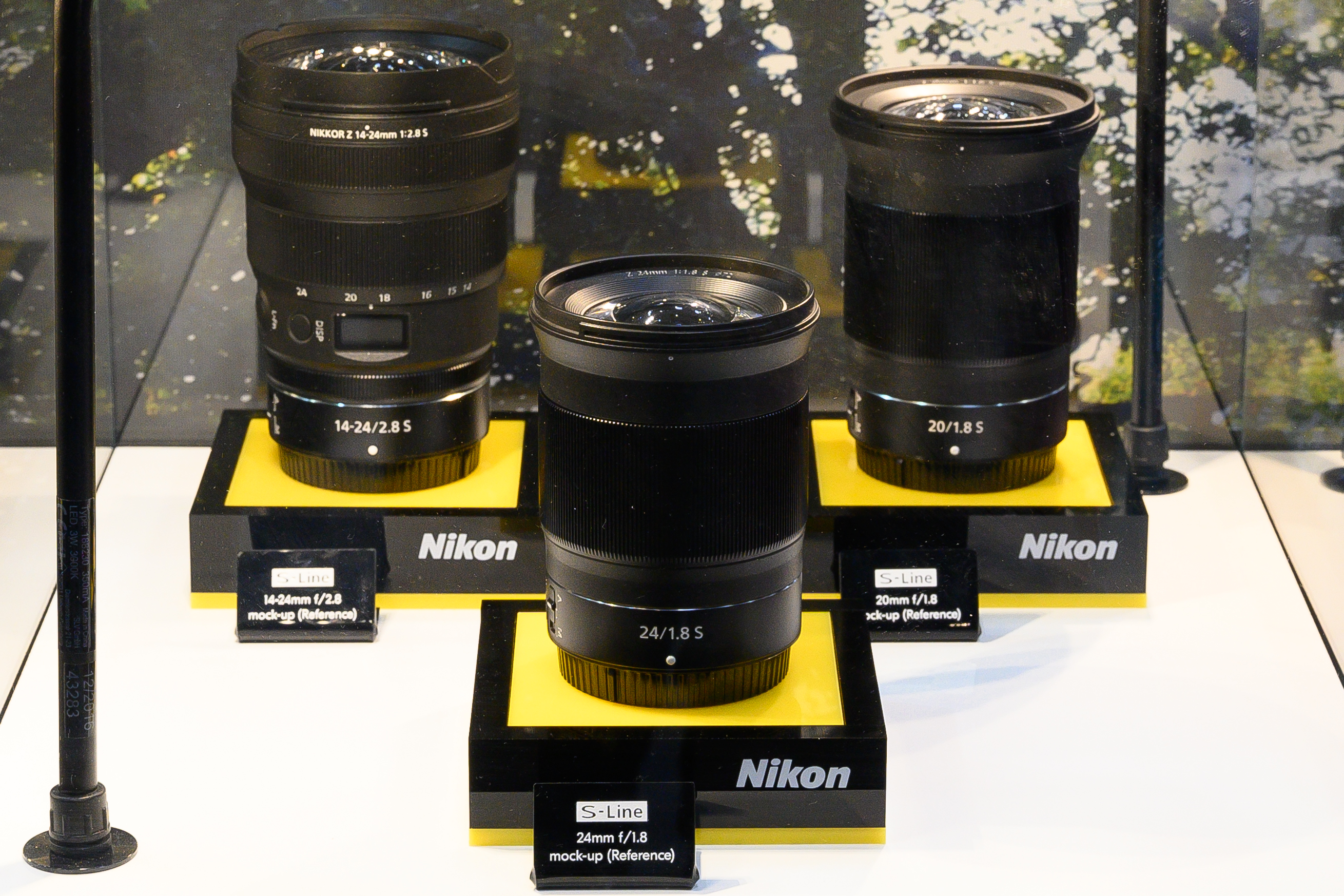 Lots of new lenses for the Z-series cameras are due this year
What we know: At least three new lenses are due in 2020.
Nikon's new Z series camera system is now firmly established, with the Nikon Z6 riding high at the number one position in our best cameras list. The challenge now is to flesh that system out with exciting native lenses – and that's its plan for 2020.
Nikon has already released lenses that cover the most popular focal lengths, including the Z 24–70mm f/2.8 S, Z 85mm f/1.8 S, Z 50mm F1.8 S and Z 50mm f/1.8 S.
Next on the list for 2020 are four new lenses, starting with the Z 70-200mm f/2.8 S, which will be available from March. Perhaps even more exciting than that are the two incoming primes, the Nikon Z 20mm f/1.8 S and Z 50mm f/1.2 S, which will be great for street snappers who mainly shoot in light.
The final new lens for 2020 will be a pro wide-angle zoom in the form of the Z 14-24mm f/2.8 S. And there's a lot more planned for 2021 too, with another nine lenses including everything fro a 28mm compact prime to a 200-600mm full-frame super-telephoto zoom.

Sony A7 IV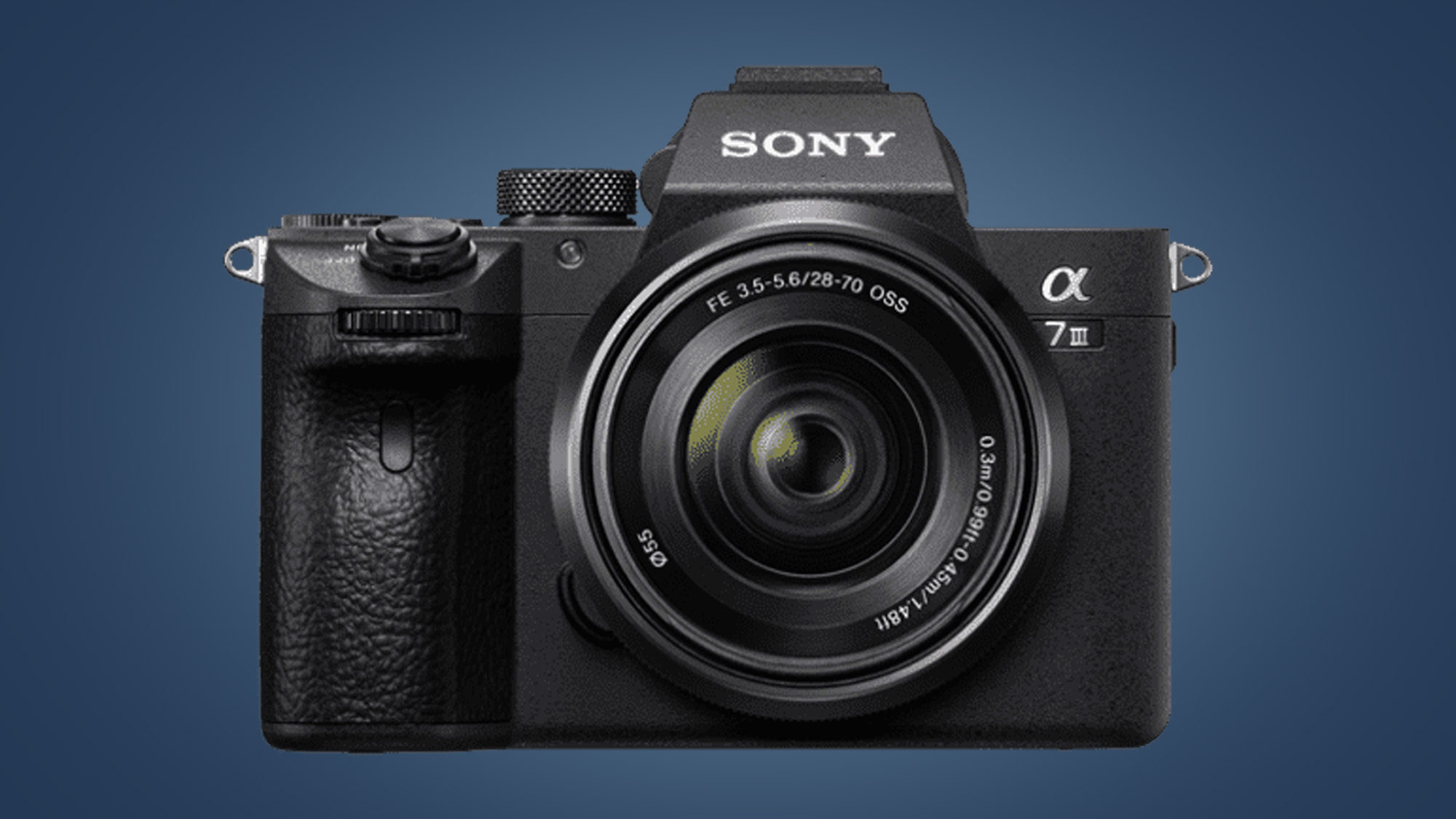 The Sony A7 III remains one of the finest full-frame mirrorless cameras around, but will it soon be getting a successor?
Predicted specs: 24MP sensor | 5.76-million dot EVF | 5-axis stabilization | Real-time Eye AF | 6K video

The latest whispers from Sony Rumors suggest that the Sony will be announcing a new E-mount camera at the CP+ show. which starts on 27 February, and that this camera will be the Sony A7 IV. While these are just rumors, the timing would certainly make sense – the A7 III was announced at CP+ two years ago in 2018.
So what can we expect from the successor to the A7 III, which remains one of the best cameras you can buy? There have been no big, reliable leaks yet, but the latest speculation suggests the A7 IV will have the same design, EVF and autofocus system as the Sony A7R IV. Considering the viewfinder is one of the main aspects of the A7 III that we'd like to see upgraded, this is potentially very good news.
Some slightly more wild speculation (from Thailand, strangely), is that the A7 IV will have a fully articulating touchscreen. Sony's previous reasoning for not including one in the A7 series is the extra bulk it'd add to the body, but it's a possibility if Sony is indeed boosting the camera's size.
Aside from these specs, little is known about the A7 IV – we'll update this page as soon as we hear any more news.

Sony Alpha A7S III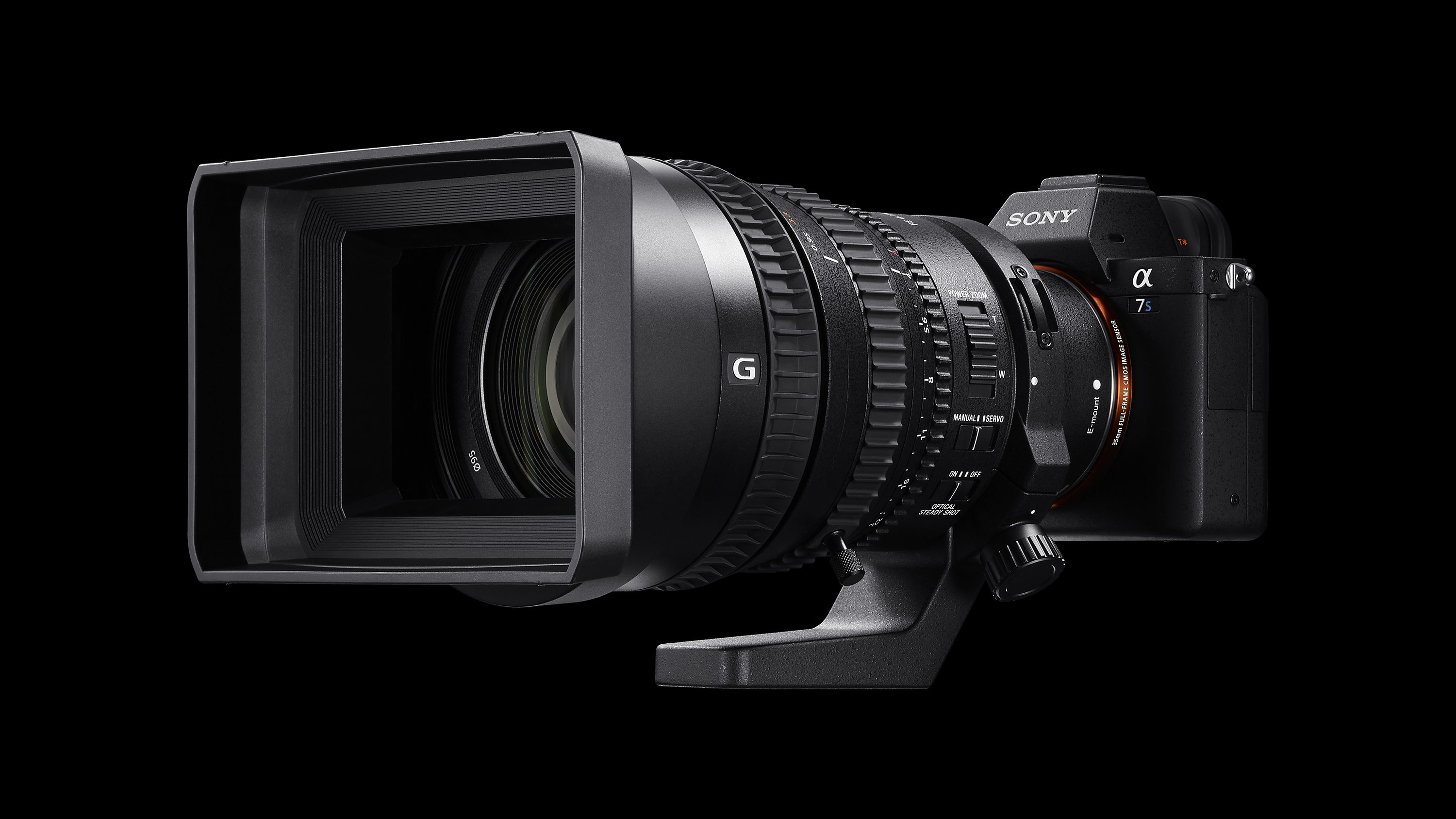 Rumors of an A7S III, and update to Sony's video-focused full-frame mirrorless A7S II camera, continue to grow.
Predicted specs: 20MP+ sensor allowing for 6K video | Joystick AF control | Z-series battery

Is there a camera more anticipated than the Sony A7S III? The Alpha A7S II broke new ground at the time of its release, appealing to videographers who required excellent 4K footage and high-level control, together with low-light shooters who appreciated the more modest pixel count, low noise and wide dynamic range not offered by other mirrorless cameras at the time.
Since its release, Sony has given us all manner of other mirrorless Alpha models, from the enthusiast-focused A6400 through to the hugely popular (and rightly so) Alpha A7 III and the most recent 61MP Alpha A7R IV. The latter marks the start of the fourth generation of A7 models – so how come we're still on the Mark II here?
There's clearly massive demand for one, and we can predict many specs and features from those in models released since the A7S II. We don't see any call for a sensor resolution beyond 12MP, although if the camera breaks into 6K video recording – as Panasonic's upcoming S1H will – it will need 20MP at the very least.
Even if the model is capped at 4K video recording, we do expect a new sensor that performs to a higher standard than before, given the company's expertise in sensor design and build.
Handling refinements will no doubt include a dedicated AF joystick, AF-On button and touchscreen interface, all missing from the A7S II but introduced in subsequent models. The model is also highly likely to get a Z-series battery with much higher battery life than the NP-FW50 found inside the A7S II.
The biggest improvements should be seen in video performance. With Panasonic's Lumix GH5S, S1R and S1 models offering a wealth of advanced video features, we'd be disappointed if Sony didn't match or better these. The Alpha A7S II can record 4K 4:2:0 8-bit video, but could we see this increase to 4:2:2 10-bit like the GH5S? Could we see 4K capture at 60/50p possible as well? It would be surprising if not.

Sony Alpha A7000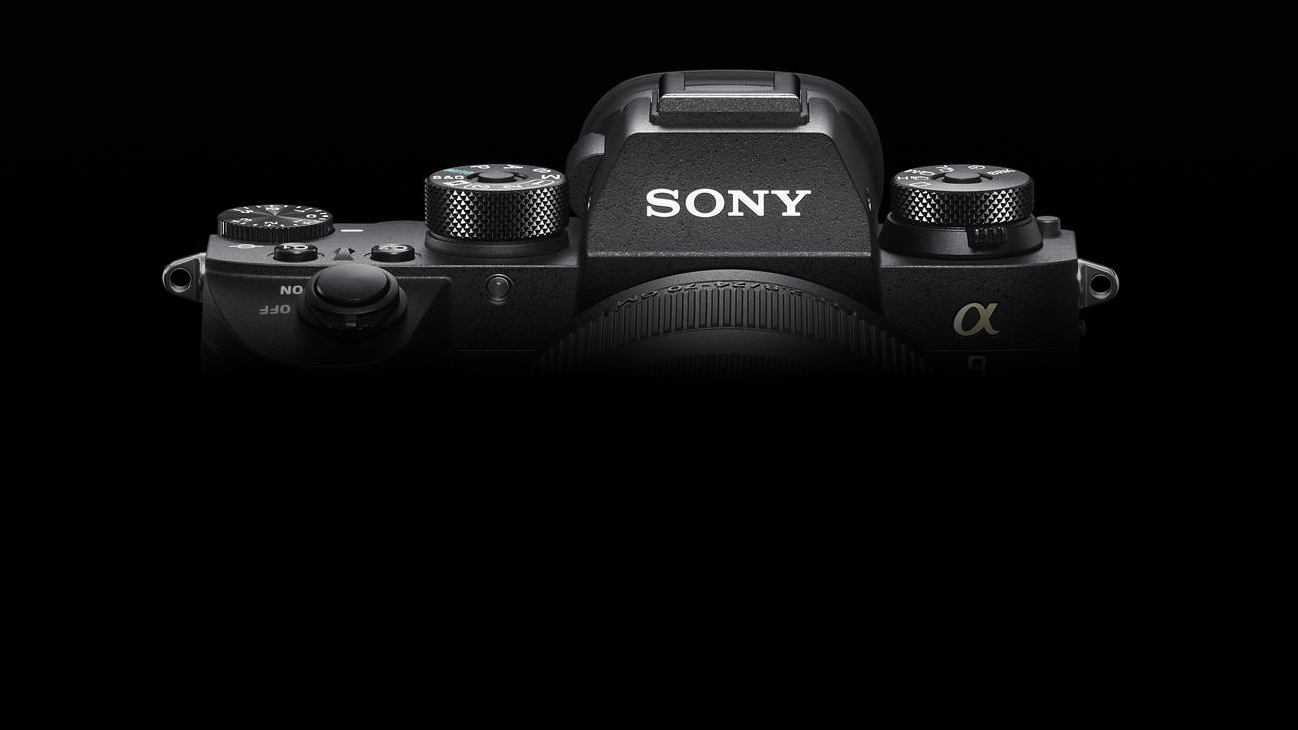 With the A6600 now with us, what might a more senior A7000 bring to the mirrorless party?
Predicted specs: 24MP APS-C sensor | Improved AF | Design similar to the Alpha A9

The Sony A6000 was a phenomenally successful model for Sony, and the A6000 line has been padded out since then with the more senior A6300, A6400 and A6500 models. More recently, we witnessed the A6100 and A6600 arrive to add lower-tier and upper-tier options to these, but some still suspect a model that sits between the A6600 and full-frame A7 series is being readied.
This could be a 'baby' Alpha A9, borrowing many of the features of the flagship camera that would then be distilled into a camera based around an APS-C sensor. This is something that Nikon has done with its D5 and D500 DSLR models.
Rumors suggest that it matches and in some aspects exceeds the performance of the Fujifilm X-T3, with better AF and in-body image stabilization, while it will match the 20fps burst shooting speed of the Alpha A9.
As for the sensor, Sony's just updated the database of sensors it manufactures, which includes a back-illuminated (BSI) 26MP APS-C sensor, which would be a good fit for the new camera. There's also talk of the Alpha A7000 using a 32MP APS-C sensor as well.
Sony has made great changes to its autofocusing systems in recent generations of camera too, and while the 425-point phase-detect AF system inside the A6500 is still a cracking performer, the eventual update will likely bring speed improvements and additional AF points to form a denser array, with better tracking capabilities.
Design-wise, it's likely the new camera will feature a similar DSLR inspired look to Sony's full-frame cameras, with a raised and centralised electronic viewfinder.

Fujifilm X-T4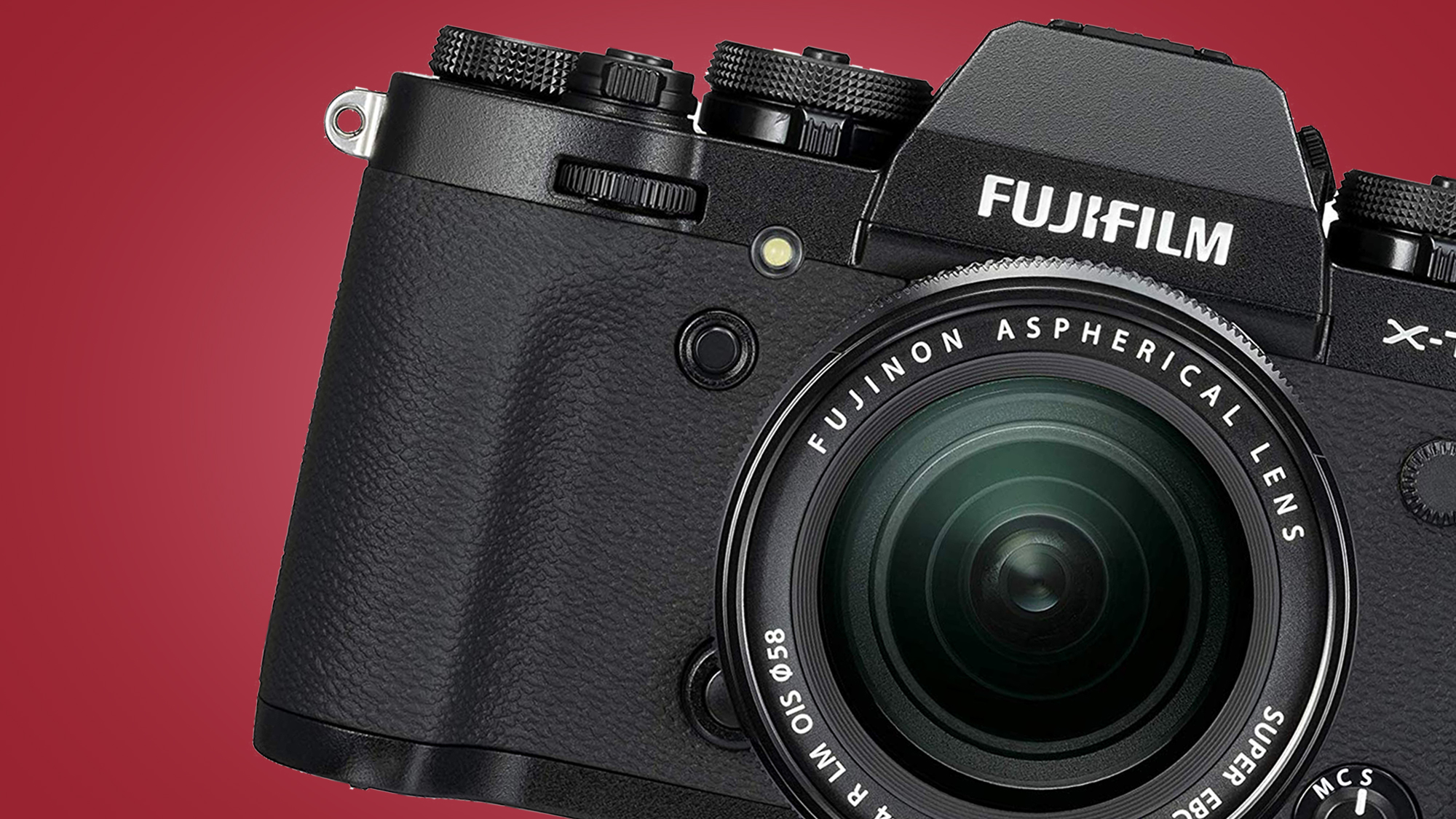 The X-T3 may be under eighteen months old, but rumors suggest Fujifilm is preparing to release a successor that could include in-body image stabilization (IBIS)…
Predicted specs: 5.76-million dot EVF | In-body image stabilization (IBIS) | 6K/60p video | New, improved battery

The Fujifilm X-T3 is one of our favorite all-round mirrorless cameras for both hobbyists and pros, mixing classic styling, great image quality and a fine selection of APS-C lenses. So what could a successor possibly bring to improve it?
The main feature, and the most heavily rumored one, is in-body image stabilization (IBIS). So far, the only Fujifilm X-Series to have IBIS has been the X-H1, which was introduced almost exactly two years ago. Will the X-T4 succeed both that camera and the X-T3? It's certainly possible, given there has been little recent speculation about an X-H2 (below).
Other rumored features include a much-improved, 5.76-million dot EVF and the ability to shoot 6K/60p video, which would make it a strong, video-focused rival to the likes of the Panasonic S1H.
A final, very welcome rumor is that the X-T4 will also bring a new battery to help boost its stamina. Of course, this might not be so welcome if you've already got a stash of the existing batteries used by all the other X-T and X-Pro cameras, but it seems like the right timing for Fujifilm, given the X-T4's rumored, power-hungry features.

Fujifilm X-H2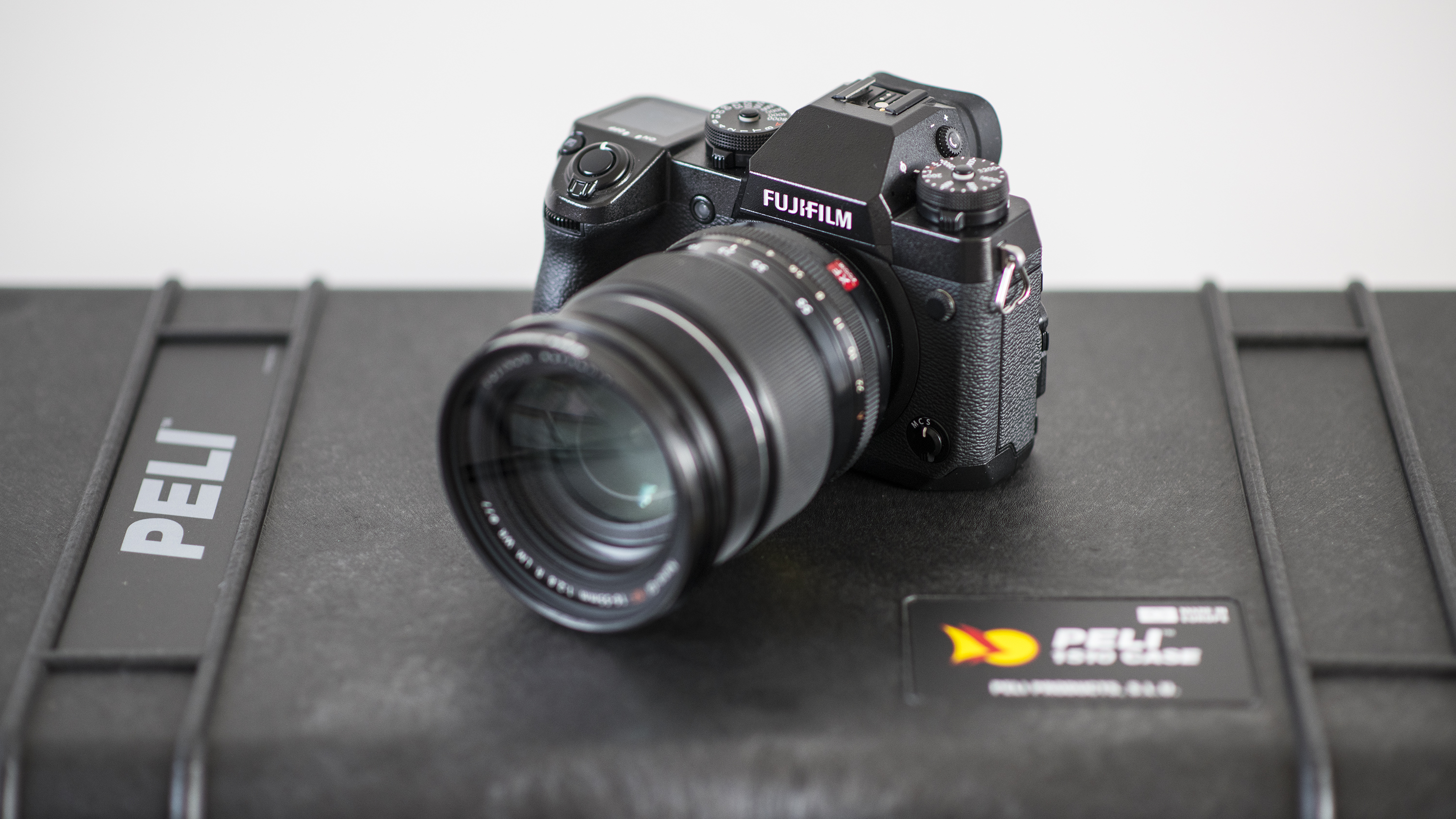 Following the arrival of the X-T3 and the medium-format GFX models, the X-H1 is looking a little outdated. Will there be an X-H1, or will it be succeeded by the rumored X-T4?
Predicted specs: 26.1MP back-illuminated X-Trans CMOS sensor | X-Processor 4 | Vastly improved AF system with stronger Face and Eye detection

The X-H1 might still hold a handful of charms over its X-series siblings – sensor-based image stabilization, for example, and better support for longer and heavier lenses – but it's really starting to show its age now.
Time for a reboot? We think it's worth Fujifilm giving an X-H2 it a shot, particularly when you consider the wealth of technology that's been gifted to all the Fujifilm cameras that have arrived since the X-H1 was launched.
So, a newer sensor and processing partnership, stronger autofocus with the same improvements to face and eye detection, and maybe even a viewfinder more in line with the 5.76 million-dot beauty we saw inside the GFX 100?
It could be the case that the X-H1 was too niche a camera to attract too much love, and with the X-T line recently updated and the GFX series to populate, there's not enough call for a model between the two. We still think the X-H1 is a great camera – but we'd love to see what Fujifilm could do with a sequel.

Olympus PEN-F discontinued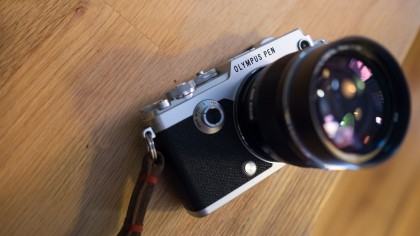 The 20MP camera didn't meet sales expectations and now been discontinued

We've seen updates in the shape of the OM-D E-M1 Mark II and OM-D E-M10 Mark III and the OM-D E-M5 Mark III to get refreshed in the OM-D series, but fans of the Olympus PEN-F will be sorely disappointed to know that the this model has been discontinued.
It came in at a higher price than the mid-range E-M5 Mark II without a full feature set like weather sealing and connectivity. With lower-than-expected sales as a result, the Olympus PEN-F will not be refreshed and has been discontinued.

Olympus M.Zuiko Digital ED 150-400mm f/4.5 TC1.25x IS PRO plus six further lenses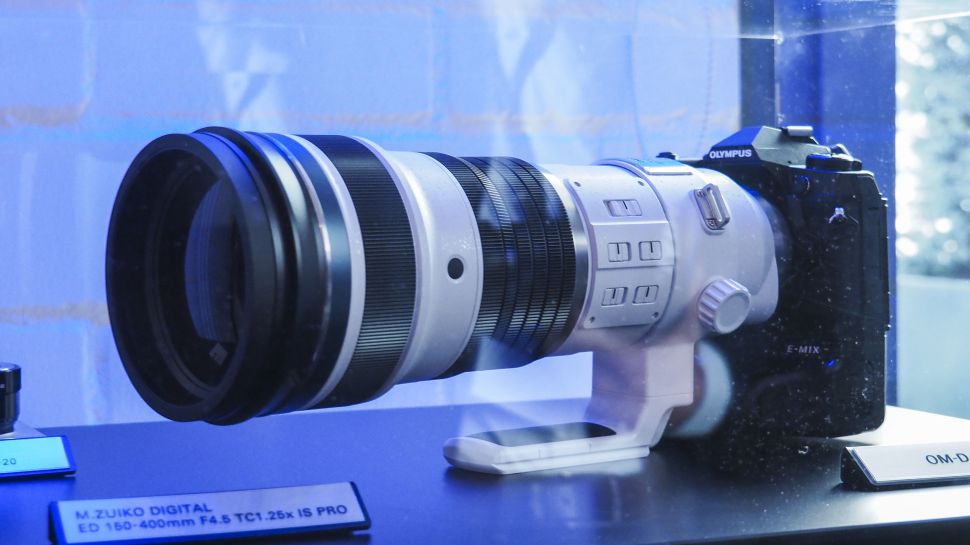 Olympus has already confirmed that it's working on the M.Zuiko Digital ED 150-400mm f/4.5 TC1.25x IS PRO, and this should be with us some time next year.
The lens is set to follow the Canon EF 200-400mm f/4L IS USM Extender 1.4x and Nikon AF-S 200-400mm f/4G ED VR II in having an integrated teleconverter.
The company also updated its roadmap earlier this year to show that it will have seven further lenses on the way. While the focal lengths and specs of these have not been disclosed, the company confirmed that four of these – two telephoto zooms, one wide zoom and one standard zoom – would fall under its high-end 'Pro' label. These are set to be joined by a high-magnification zoom and super-telephoto zoom lenses.

Panasonic's new lenses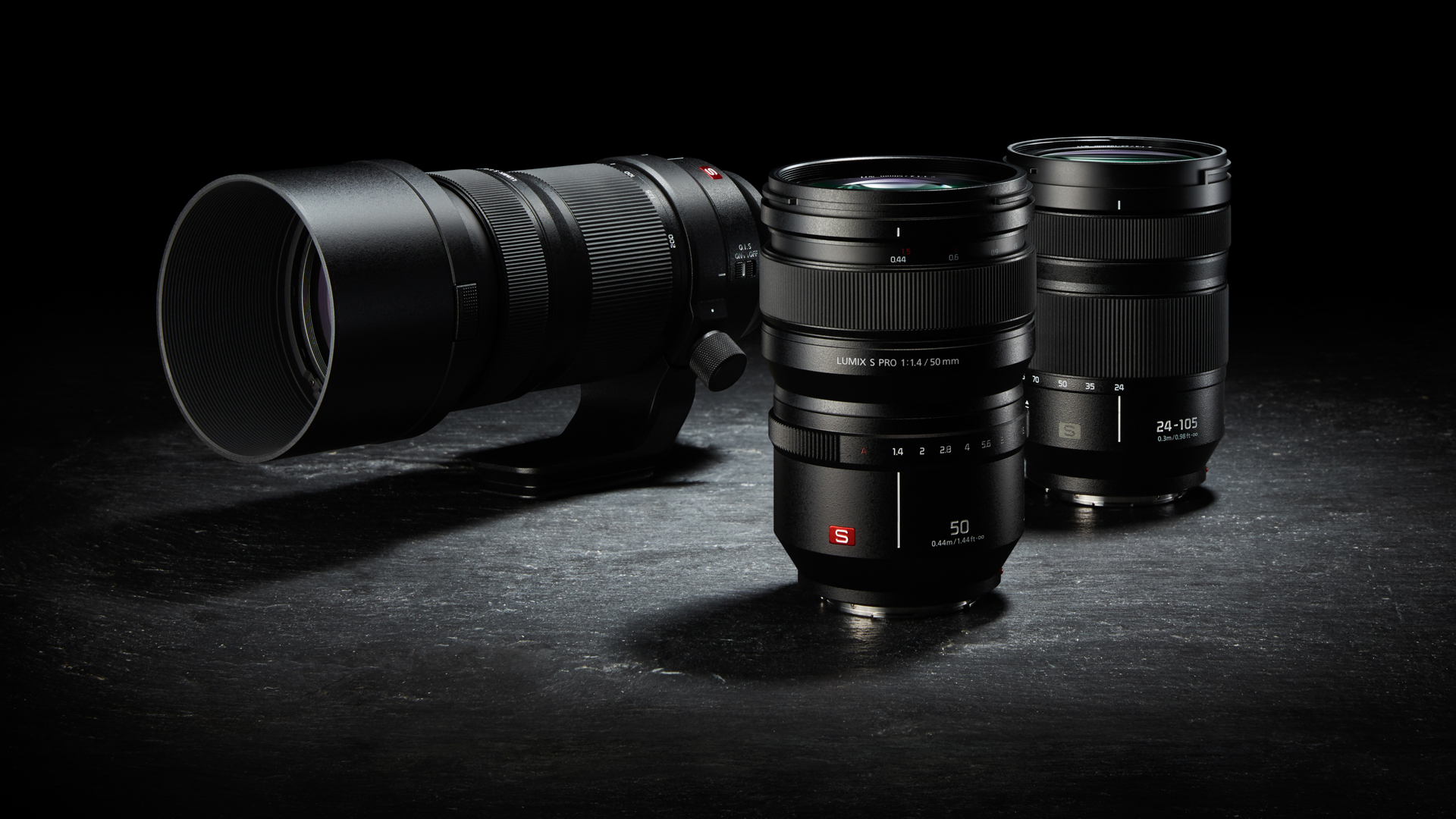 A sizable collection of lenses to support the new S1R and S1 cameras is on its way
Predicted specs: At least 11 new lenses released throughout 2020

By rights, Panasonic is entitled to lay low for a while. After all, it only recently launched the S1R and S1, two full-frame mirrorless cameras in a brand new S system, followed by the 6K-capable S1H. Far from resting on its laurels, though, Panasonic has instead laid out plans to launch some eleven new lenses before the end of 2020.
The company has already confirmed that we'll see a Lumix S 24-105mm f/4 Macro O.I.S, an S PRO 50mm f/1.4 and an S PRO 70-200mm f/4 O.I.S in 2020, as well as using the launch of the S1H to formally announce that a 24-70mm f/2.8 option inbound. But it's not stopping there. Also on the way are 70-200mm f/2.8 and 16-35mm f/4 optics, with at least seven further lenses due to launch before the year is out – including some with particularly wide apertures.
Two teleconverters are in the pipeline – a 1.4x and a 2x – along with two fixed focal-length lenses: an 85mm f/1.8 optic and a wide-angle to go with it. A super telephoto is due, too, as is a 100mm f/2.8 Macro lens, along with an additional standard zoom lens. The system might be young but, given its plans and how prolific it's been with its G series cameras, Panasonic is giving us plenty of hope that the S system is set to flourish.